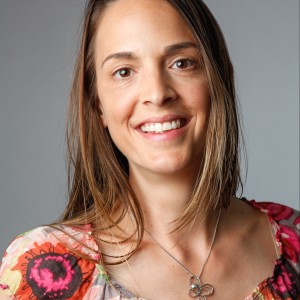 "I am a Health, Food and Wellness coach with a physiotherapy and acupuncture background. My passion lies in all aspects of health and wellbeing, especially if they're preventative in nature. I am a big believer in the idea of helping others to help themselves in order to reach their personal health goals and create long-term behaviour change."
With over 10 years of private practice experience as a physiotherapist and having worked in Germany, New Zealand and Australia, I have had the opportunity to help many people from various backgrounds and with a broad range of  both acute and chronic issues. Currently, I am working as a physiotherapist at "Premier Sports and Spinal" in North Fitzroy, where I also offer clinical pilates and running assessments.
Through my passion for looking at the bigger picture I have developed a special interest in areas such workstation ergonomics and chronic pain treatment, which taps into the fascinating world of neurophysiology; it steps away from a localised treatment approach and instead incorporates aspects of motivational interviewing and positive psychology.
Whilst living in New Zealand, I completed postgraduate studies in Traditional Chinese Acupuncture which once again broadened my horizon and sparked my interest in nutrition and general health and wellbeing.
What really resonates well with me about Traditional Chinese Medicine is its innate tendency to look at the body as a whole, always taking ones lifestyle, diet and mindset into consideration.
Once again on the lookout for a new challenge that would enable me to have a bigger impact on people's lives, brought me to the "Lifestyle, Food and Wellness Coaching" program through Cadence Health. The course turned out to be an excellent addition to my work as a physiotherapist.
My knowledge of the human body and physiotherapy experience combined with specific coaching techniques, such as motivational interviewing, positive psychology and goal setting are a great combination that can provide you with the structure, support, confidence and empowerment that you need to achieve long-term behaviour change. Your health goals could be related to exercise (strength and fitness), chronic pain, long-term illness, eating habits, weight loss as well as stress management and general wellbeing.
Just imagine you are looking at a hot air balloon from underneath…The inspiration for the logo came from the hot air balloons that hover over East Melbourne around sunrise, provided it's a clear day. They are incredible to watch and I still get excited every time I see them. To me, they reflect  tranquility, joy and an incredible way to start the day.
The Healthy Matters health blog covers a range of interesting topics related to exercise, nutrition and a healthy lifestyle in general. We always make sure that what we write is well researched and reliable. We also hope to create an engaging and interactive platform. So feel free to contact us with any suggestions or feedback related to the blog and any health topics you are interested in.
Note: Please keep in mind that the information displayed on this website does not replace face-to-face advice from a health professional.